The holiday season is upon us and we are happily putting the finishing touches on our client's upcoming holiday getaways. With destinations ranging from Mexico to Thailand, from Hawaii to France, travel during the holidays can be an incredibly rewarding way to experience a culture, spend quality time with loved ones and get away from the seasonal hustle and bustle of home.
You can choose a warm, tropical, non-traditional place to relax and recharge, letting the cares of the past year melt away as you while away the hours on a beach. Or perhaps a snowy winter wonderland where you can ski in and out of a cozy lodge with a roaring fireplace. Maybe shopping in the magical Christmas markets of Europe, a fuzzy scarf wound tightly around your neck and a mug of warm cocoa in hand is more your style. When considering where you would like to spend your holidays there are several important things to consider such as where, how long, which holidays (Christmas or New Years or both!) you want to spend away, what kind of experience you are interested in, what activities you would like to participate in, etc. With those things in mind, we have some fun suggestions that will surely suit any holiday wish.
Mexico is always a popular choice for a warm-weather destination. We like San Miguel de Allende for a truly authentic Mexican festive experience. The city is festooned in decorations while feasts and parades take place continually. There are piñatas filled with treats and the aroma of tamales and margaritas mingle in the air while locals and visitors alike dance in town squares to lively mariachi bands. Traditional posada reenactments often pass along the streets of this charming interior Mexican city. The Belmond Casa Sierra Nevada is a beautiful place to stay and plan your daily festivities while enjoying ponche, the local Mexican hot toddy, in the gardens.
In Europe, there are wonderful Christmas markets in many beautiful cities. Munich alone boasts a dozen or more during the festive season. It is an incredible place to spend your days checking off your shopping list, finding knick-knacks of all kinds to delight anyone. The weather typically paints an idyllic winter scene as snow sparkles through the air landing playfully in your hair. Some of the markets have been around for centuries and the mixture of tastes, sounds, and smells makes them each unique and interesting.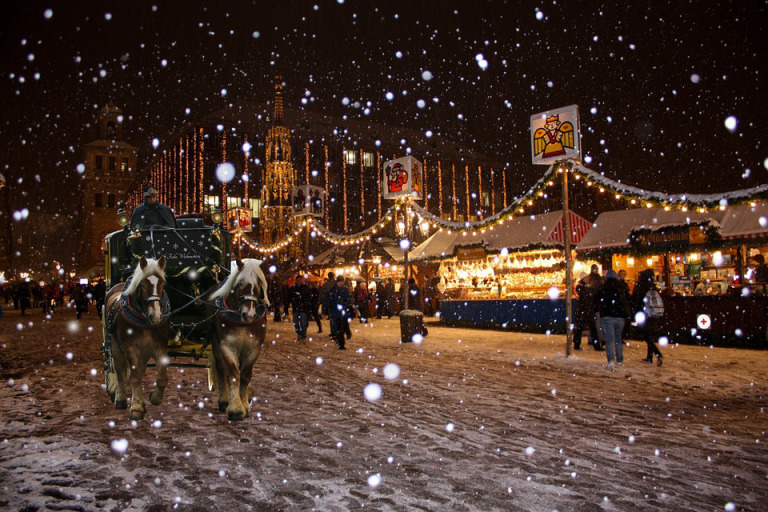 Christkindmarkt is the main market in front of the Munich town hall where live holiday music is played from the balcony adding just the right soundtrack for your gift buying bonanza. The Charles Hotel, a charming Rocco Forte property, has special evening meals for all the big days and even a festive afternoon tea to warm you up and fortify you for more market stall exploring. Be sure to save room in your suitcase for all of your loot!
Quebec City Canada is a traditional place that transports you to an almost Dickensian time during the holidays. Its cobble-stoned old quarter, a UNESCO World Heritage site, is romantic and whimsical during this time of year. Lined with lights and decorations that even Scrooge would approve of, the atmosphere is enchanting and uplifting despite the cold.
The Quebec City Carnival is the largest of its kind in the world and honors longtime holiday traditions with winter sports and numerous public banquets and activities. For a truly wintry thrill, try the Dufferin Terrace toboggan slide. Three Canadian dollars will buy you a zip down the toboggan run, great fun during the day but even more exhilarating at night. The Fairmont Chateau Frontenac is the perfect place to warm up and unwind after a frosty day of fairy-tale like winter excursions. This iconic building is perched above the walls of Old Quebec with sweeping views of the St. Lawrence River and an indelible sense of the city's history.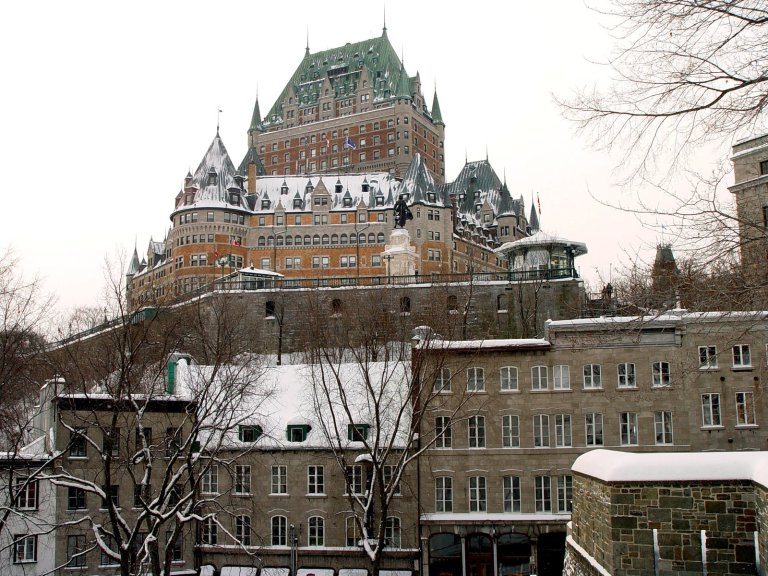 For something more off the grid, a wonderful option is Anguilla in the Caribbean. Home to one of our favorite island resorts, Belmond Cap Juluca, Anguilla is less crowded than many of the other Caribbean islands and has several interesting historic sites in addition to fantastic island night-life.
Rather than another poppy rendition of Jingle Bells, you will more likely hear calypso sounds from local reggae bands. Instead of hot cocoa, you can sip an inspired rum cocktail while watching the sunset over the waves, setting the water aflame. Though the island was affected by the recent hurricanes, by next Christmas it should be shiny as a new penny. And honestly, the best gift you could give the Islanders is the gift of your tourist dollars to help revive the communities.
Hopefully, this will inspire you with fresh ideas for your 2018 festive season. Of course, our number one piece of advice for planning your holiday getaways will always be to plan early as most destinations book up quickly over the festive season. All of us at Herff Travel wish you and yours a very Happy Holidays, safe and happy travels and the best of luck in the New Year!